Schedule & release…
choose a specific date, or schedule as a series, including several different items or a specific amount of items or only a single one.
..any media type..
videos, embedded content, script, pictures, text, links..and more. You can create  it in text, HTML, upload or link to it? Then you can use it – even for fangates!
..with a countdown!
tease your fans & create engagement with a countdown and a facebook like & comments box. Also available for fangates!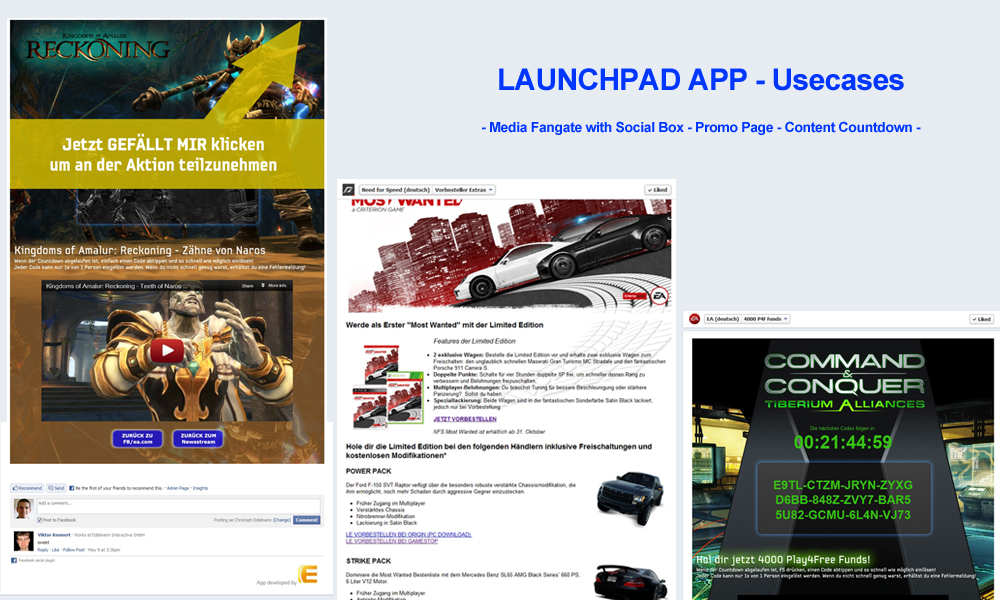 Time-controlled single- or multi-release of..
videos
bonus codes
offers and gifts
competitions
products
announcements
…and everything else you want to fangate or release public to your fans!
Features
Media Dispenser
Timer / Scheduler
Countdown
Fangate on/off
Facebook Social Plugins
Tools
Publish/Unpublish
Preview
Directupload
SSL + Hosting
Front-End Admininterface
Styling
Full HTML & CSS
Full tab width
All media content usable
Scripts, embedds, iframes
Customization layers